HGCNY meetings and events
Most of our meetings and events are free and open to the public, but for the most benefits and to support our education and advocacy mission, please join Wild Ones and become a member. When you're a member of Wild Ones, you're a member of HGCNY!
We meet at Liverpool Library (directions) on the last Sunday of the month during the September through April program year. We generally take a field trip in May, then visit local gardens during the summer months.
Archive of past programs
To see the wide variety of programs we've had over the years, see a list of our previous programs from 2002 to the present.
Our 2016-2017 Programs
Sunday, Oct 2 at 2:00 pm at Liverpool Library
NOTE: Our September meeting is being held a week later than usual.
PANEL: Tree Committees in Your Town
Panelists include Mary Kramarchyk, from NYS DEC, Ann Stevens who started DeWitt's Tree committee, and Kate Woodle, DeWitt Tree committee member. Learn about tree committees and how to start or join your community's tree committee.
Sunday, November 6 at 2:00 pm at Liverpool Library
NOTE: Our October meeting is being held a week later than usual.
SPECIAL DOCUMENTARY: A viewing of the movie "Hometown Habitat." Catherine Zimmerman's latest documentary is about communities around the country who are working to bring back native landscapes. HGCNY is proud to have been a sponsor for the production of this documentary and Wild Ones is featured throughout.
Sunday, November 27 at 2:00 pm at Liverpool Library
Book club discussion of Doug Tallamy's "Bringing Nature Home." HGCNY has shown videos of Tallamy's talks and sponsored his personal appearance here in 2015. Now it's time to dig in to his book and share ideas of how we can make a difference in our own landscapes! Copies are available from the Onondaga County Public Library.
NO MEETING IN DECEMBER
Have a joyous holiday!







Sunday, January 29 at 2:00 pm at Liverpool Library
Amy Samuels, Education & Outreach Coordinator for the Onondaga Environmental Institute will speak on Native Plants and Rain Gardens.
Sunday, February 26 at 2:00 pm at Liverpool Library
Alice Honig, Professor Emerita of Child Development, Syracuse University, will discuss her most recent book, Experiencing Nature with Young Children: Awakening Delight, Curiosity and a Sense of Stewardship.
Sunday, March 26 at 2:00 pm at Liverpool Library
Ellen Folts, owner of Amanda's Garden Native Perennial Nursery in Dansville, NY will speak on Working with Native Perennials to Build more Sustainable Landscapes.
Sunday, Apri 30 at 2:00 pm at Liverpool Library
Greg McGee, Assistant Professor in the Department of Environmental and Forest Biology of SUNY ESF. Dr. McGee will update us on the project he has been working on – a native wildflower restoration at Guppy Falls at the Skaneateles Conservation Area. We visited the site on our 2015 field trip. His team is investigating why native wildflowers did not seem to grow in areas that had been used as farmland, although they grew in land immediately adjacent to it.
Our 2015-2016 Programs
Sunday September 27 at 2:00 pm at Liverpool Library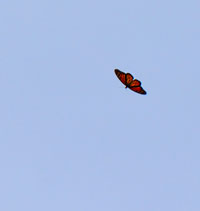 ERNEST WILLIAMS: The Endangered Migration of Monarch Butterflies - Dr. Williams, Hamilton College Professor of Biology and Board Member of the Monarch Butterfly Fund, will present a talk on his latest research on the monarch butterfly, the state of overwintering grounds and the migratory corridors, and efforts to save this important creature.
Sunday October 25 at 2:00 pm at Liverpool Library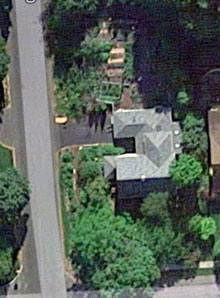 JOSH CERRA: Yard Works - Dr. Cerra, Cornell University Professor of Landscape Architecture, will discuss the Yark Works program, "Ecology Via Engagement." YardWorks is working to "Transform Your Neighborhood into an attractive Diverse Habitat."




Sunday November 29 at 2:00 pm at Liverpool Library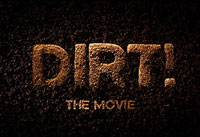 VIDEO presentation: DIRT! The Movie - A story with heart and soil
DIRT! The Movie —narrated by Jamie Lee Curtis—brings to life the environmental, economic, social and political impact that the soil has. It shares the stories of experts from all over the world who study and are able to harness the beauty and power of a respectful and mutually beneficial relationship with soil.
NO MEETING IN DECEMBER
Have a joyous holiday!







Sunday January 31 at 2:00 pm at Liverpool Library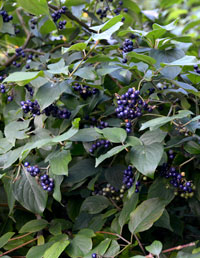 JIM ENGEL: Top Native Shrubs and How to Use Them in Your Landscape - Not all native plants are equal in their value to wildlife and the gardener. Some are better than others for supporting wildlife, and some have unique characteristics that are useful for specific landscape situations and challenges—dense shade, foundation plantings, ground covers, etc.
Siting plants in the landscape is just as important as the plants that are used. Jim Engel, owner of White Oak Nursery, will look at the aesthetic features of different native shrubs and their suitability for difficult sites.
Sunday Feb. 28 at 2:00 pm at Liverpool Library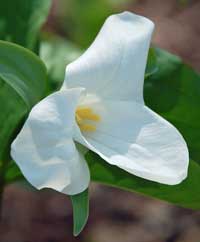 JOE McMULLEN: Spring Wildflowers of Central New York
Each spring there is a beautiful display of wildflowers in our forests and other habitats in central New York. If you are interested in learning what these spring flowering plants are, their identifying characteristics, and habitat requirements, join Joe McMullen for his presentation on spring wildflowers.



Sunday *** NOTE: March meeting on Apr. 3 *** at 2:00 pm at Liverpool Library
DAN SEGAL: Native Plants: Personality Traits, Regionalism and Availability Dan Segal, owner of The Plantsmen Nursery will explain how most plant traits arise as adapatations to local conditions and regional environments — making our regional native plants much more compelling and valuable than just pretty faces. The more we understand the connection between native plant traits and their natural environments, the easier it is to see the importance of regional and local seed-source native plants. Availability is often considered an obstacle to the use of local native plants, but it's a textbook case of supply and demand. If we want native plants to perform reliably, and thrive in our region, all of these ideas need to come together—first, the basis for understanding why it's important; second, the growth of demand; and third, a resulting supply (availability).

This talk includes all original photos, as well as practical examples of how other regions are already accomplishing the goal of regional native plant availability.

Sunday April 24 at 2:00 pm at Liverpool Library
RICHARD LOUV via internet video
Richard Louv is the author of several best-selling books (such as Last Child in the Woods: Saving Our Children from Nature Deficit Disorder and The Nature Principle) illustrating the link between direct exposure to nature and healthy childhood development.

Mr. Louv will talk to us via internet video and discuss his brand-new book Vitamin N: 500 Ways to Enrich the Health & Happiness of Your Family & Community (available April 12).

His new book is a one-of-a-kind guide chock-full of practical ideas, advice, and inspiration for creating a nature-rich life — for both kids and grown-ups.

Annual FIELD TRIP (Date TBA)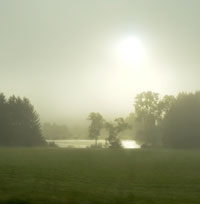 TBA