HGCNY meetings and events
Most of our meetings and events are free and open to the public, but for the most benefits and to support our education and advocacy mission, please join Wild Ones and become a member. When you're a member of Wild Ones, you're a member of HGCNY!
We generally meet at Liverpool Library (directions) on the last Sunday of the month during the September through April program year. We generally take a field trip in May, then visit local gardens during the summer months.
The 2012-2013 Program Year
Further program descriptions
Sunday September 30 at 2:00 pm at Liverpool Library
Jean and Lenny Soprano, Kindred Kingdoms Wildlife Rehabilitation Inc. will introduce us to a live hawk and live owl at the library and will discuss their similarities and differences. Learn about wildlife rehabilitation and meet these birds of prey.

(Photo: Creative Commons)


Sunday October 28 at 2:00 pm at Liverpool Library
One of our most popular presenters, Andy Saunders, retired and beloved professor at SUNY-ESF, will present tips on nature photography. Come learn from an expert nature observer. Suitable for any level of photographer.




Sunday November 25 at 2:00 pm at Liverpool Library
MOVIE TIME! Urban and Suburban Meadows, Bringing Meadowscaping to Big and Small Spaces - This is a new movie based on the book Urban and Suburban Meadows by the author and videographer Catherine Zimmerman. Zimmerman is a big supporter of Wild Ones!




NO MEETING IN DECEMBER
Have a joyous holiday!








Sunday January 27 at 2:00 pm at Liverpool Library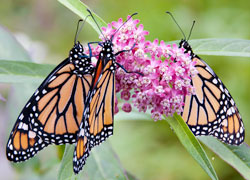 You may have read about the importance of native plants in our landscapes, but how do you get started? Kate Woodle, founder of the habitat garden at the Rosamund Gifford Zoo, will present a beginner-friendly introduction to native plant gardening.
Sunday February 24 at 2:00 pm at Liverpool Library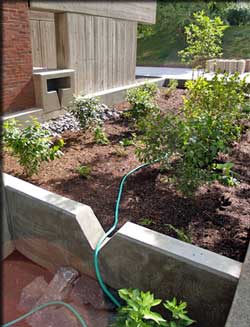 Tim Toland, Assoc. Prof. at SUNY-ESF, will discuss the exciting new projects involving native plants that are part of the ESF campus renovations. One project is an innovative green roof featuring species from two native plant communities covering a 5,000 square foot area. The projects will not only be an attractive setting for visitors but will also be learning tools for students.



Sunday March 24 at 2:00 pm at Liverpool Library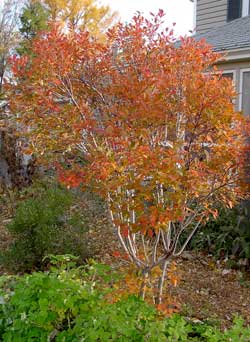 Dan Segal of The Plantsmen Nursery in Ithaca — and a national Wild Ones Board member — will present "Cultivars of Native Plants: Thanks But No Thanks." Cultivars have overtaken mainstream horticulture because they are the currency of mass production and mass marketing. Now the cultivar epidemic threatens native plants too. Find out how and why this is happening, and how cultivars undermine the fundamental principles of ecology without which native plants are just pretty faces lacking substance.



Sunday April 28 at 2:00 pm at Liverpool Library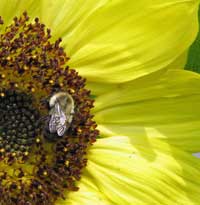 Jim D'Angelo, director of Sterling Nature Center, returns to talk about an especially important group of creatures: Insects: the good, the bad, the interesting and the unseen. The program will start with the basics of insect identification and classification and then we will take a closer look at a few insects. We will discuss a few of the "bad" insects, like the Emerald Ash Borer, that threaten our ecosystems. There are many "good" insects that play vital roles in our environment, like the native pollinators, that need a bit of our attention. Lastly there are those insect we tend not to notice which have interesting roles in our ecosystems.
Archive of past programs
To see the wide variety of programs we've had over the years, see a list of our previous programs from 2002 to the present.